Nothing stays the same.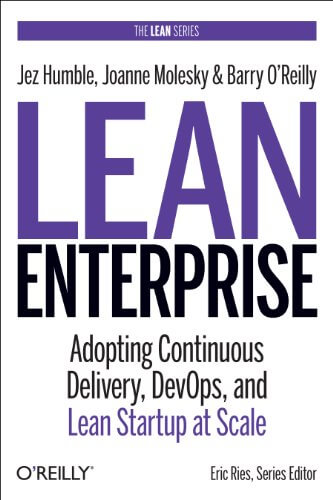 Even DevOps is evolving.
And LEAN is getting leaner, too.
Everything is trimming down, way down.
You want lighter, faster software delivery, right?
It's possible…
LEAN Enterprise
Lean Enterprise Adopting Continuous Delivery DevOps and Lean Startup at Scale is a book about agile software delivery.
As DevOps has evolved, so has the lean process.
And the 2nd Gen of Lean and Agile software delivery methodologies have arrived.
Or should I say the old processes have gotten better?
Yes.
Generation 2 promises to be better and faster…
We're talking serious Startup Style Continuous Delivery and DevOps that takes you to the market faster and with less waste.
The new and improved version of continuous delivery is also promising lower risk and more frequent releases.
Jez Humble
Jez Humble wastes no words sharing his insight to help enterprises adopt these new ideas.
From transition to transformation, he takes on the legacy IT mindset.
annual budgeting cycles
compliance concerns
legacy systems
organizational silos
They're all covered…
LEAN Secrets
Jez is not talking only about startups here, he provides a practical guide with the secrets for transforming large enterprises.
These secrets help large business to develop new products and services faster and more cheaply.
Lean Enterprise: Adopting Continuous Delivery DevOps and Lean Startup at Scale will be released on April 22, 2014.
Click to Pre-order your copy now.