About the DevOps eBook Website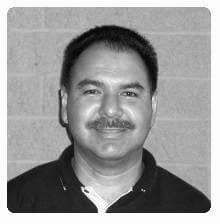 Hi! I'm really happy you are visiting DevOps eBook.
DevOps eBook was founded as an information resource on all topics related to DevOps: Training, Salary, Skills, Culture, Staff, Management, and much more…
Along with my DevOps eBook, you'll also find popular book titles and blog posts that cover the topics of development, cloud, software and other related subjects complimentary to DevOps.
The books reviewed and listed in posts may have affiliate links to Amazon*. This is my way of supporting this resource (hosting, theme support and my time).
Comments and feedback are encouraged as a source of information that can assist with rating, understanding, and education for those looking for strategies and information on what DevOps is and how it is used.
The DevOps eBook is where share my journal of all the hours I've spent writing and recording the many experiences I've had during my DevOps journey. I share it all, good and bad.
You can also read the full list of posts used to create this DevOps Guide at VMinstall.com
Thank you for your visit and support!
Joe
Credits:
*DevOps eBook is a participant in the Amazon Services LLC Associates Program, an affiliate advertising program designed to provide a means for sites to earn advertising fees by advertising and linking to amazon.com.